Effective Date: March 17, 2020
This privacy notice discloses the privacy practices for PridePays.com. The notice applies solely to information collected by this website, except where stated otherwise.
Information Collection, Use, and Sharing
We collect information from you on PridePays.com to create various types of user accounts or respond to questions you might have. Data collected includes name contact information, address, business information and in the case of our merchant application; tax and corporate information, as well as personal identity information such as driver's license number, social security number and date of birth. These data are collected only when necessary and are used for the purpose of establishing merchant accounts. We don't trade, sell, or otherwise transfer your personally identifiable information to outside parties unless we provide advance notice to you. This excludes website hosting partners and other service providers involved in operating our website, operating our business, or providing services to you, so long as those parties agree to maintain the confidentiality of this information. We will also release your information when we believe doing so is necessary to comply with the law, enforce the policies of this site, or to protect the rights, property, or safety of others.
The actions listed below can be taken at any time by contacting us using the information provided at the end of this privacy policy:
• Learn what data we have about you, if any.
• Update/correct any data we have about you.
• Request that we delete any data we have about you.
• Express concerns about our use of your data.
Security
When submitting sensitive information via the website, your data is protected during the collection process as well as when stored offline. Our website is regularly scanned for known vulnerabilities and security holes to ensure your visit to our site is as safe as possible. Wherever we collect sensitive personally identifiable information, it is encrypted and transmitted to us securely. This can be verified by looking for a padlock icon or "https" at the beginning of the webpage address as shown in your browser. While encryption is used to protect sensitive information transmitted online, your information is also protected when stored offline. The servers and systems on which personally identifiable information is stored are maintained in a secure environment. Access to your information is restricted solely to employees with a need to view it in order to perform a specific job.
Cookies
A cookie is a small file that a website or its service provider transfers to your computer's hard drive through a web browser enabling the site's or service provider's systems to recognize your browser and capture and remember certain information. We use cookies to help our site recognize you and provide you with improved services such as remembering where you left off in a form. Cookies may also be used in aggregate to monitor our site interactions and traffic. Trusted third party services are used to track this information on our behalf. Disallowing the receipt of cookies by using a Do Not Track (DNT) setting in your browser will not affect your ability to use our site. Usage of a cookie is in no way linked to any personally identifiable information on our site.
COPPA
PridePays does not promote interactions with persons under the age of 13. Should personally Identifiable Information be provided by a person under 13 years of age we will promptly delete it.
Fair Information Practices
In the event of a data breach involving personally identifiable information, we will notify all affected individuals via email within ten business days.
Links
This website may contain links to other sites. PridePays is not responsible for the content or privacy practices of such other sites. We urge users to be aware when leaving our site and to read the privacy statements of any other site prior to providing any personally identifiable information.
CAN SPAM Act
If you would like to unsubscribe from receiving future emails, you may email us at: info@PridePays.com and we will speedily remove you from all future correspondence.
Notification of Changes
Whenever changes are made to this privacy notice the "Effective Date" at the top of this document will be updated.
Contacting Us
If you have any questions regarding this privacy policy, you may contact us using the information below.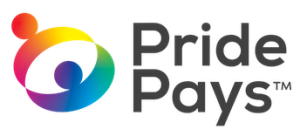 2450 33rd Ave W. Suite 110
Seattle, WA 98199 United States
info@pridepays.com
888-888-4128