⁠Shop where it matters
⁠Transform lives
with every transaction
⁠Shop where it matters
⁠Transform lives
with every transaction
Communities thrive
Businesses grow
Causes get funding
–make a lasting difference with PridePays
Businesses simply pick a cause to support at no cost to them or their customers
Each sale funds change
Everybody wins
It's that simple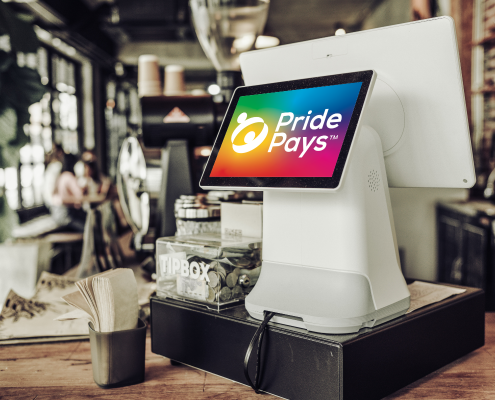 PridePays is a payment processor that's different. Participating merchants choose a cause to support, and PridePays donates the profits on their behalf. Businesses keep the same service and pricing they previously had. The difference is, with PridePays, fees they were already paying now fund the impactful work of causes serving the community.
You can make a huge difference for a cause serving LGBTQ+ people in your community with the merchant fees you are already paying. Every month you'll know that the fees you've been paying are now doing good, and that the cause you select will see needed revenue coming from your business.
Transform lives with every transaction
During their 25+ years in the payment processing industry, PridePays' founding partners became frustrated with pervasive inefficiencies and disreputable practices.
Having witnessed firsthand the need for greater services and support in LGBTQ+ communities, they sought a way to give back.
PridePays is a social enterprise that operates to transform lives with every transaction. There are no shareholders or investors motivated by earnings. There are no commission sales agents with disreputable tactics.
What's left is expert staff motivated to provide the best service at the lowest cost so there is more to give back. Participating merchants decide where the money goes. Every month LGBTQ+ causes across the country receive funding for the important work they are doing. It's a growing stream of recurring revenue to each cause helping to ensure their impact continues to increase; and it doesn't cost the businesses a thing.
There is a payment processor that's different