⁠PridePays Contests
⁠Everything you
need to know
⁠PridePays Contests
⁠Everything you
need to know
Follow, Like, Share, wait to win.
Look on social media for active PridePays contests in your area. By participating you help promote awareness of PridePays and that means causes and communities win.
Be sure to read the official rules below.
PridePays official contests rules
PridePays official contests rules
Contest dates and deadlines
All contest dates are clearly stated in the contest posting.
Eligibility
Contest entrants must be at least thirteen (13) years of age.
PridePays employees, and their family members are not eligible to win any contests, though they are welcome to participate. 
Contest entry requirements
Contest entries can be made by following all of the requirements as outlined in the official contest posting. 
Contest winner selection process
All qualified entries to each contest will be included in a random drawing to select the winner(s).
Entries that are not received prior to any submittal deadlines will be disqualified. 
Contest deadlines
All deadlines are in pacific time unless explicitly stated otherwise.
Contests that end on a specific day end at midnight pacific time on the stated end date. 
Notification of winner(s)
Winners will be notified via their social media account within three (3) business days following the contest entry deadline.
Winner response to notification
Contest winners have three (3) months to respond in order to receive their prize.
Prize details
Prizes for each contest will be exactly as stated in the contest post.
Each contest shall have a single prize unless explicitly stated in the contest post.
Contest winners are responsible for any local, state, and/or federal taxes where applicable.
Prize delivery
Prizes will be delivered digitally when applicable.
Prizes requiring physical delivery will be shipped at PridePays' expense to the U.S. address chosen by the winning contestant.
Social media platform indemnification
Instagram in no way sponsors, endorses, or participates in the administration of any PridePays contest.
Participants must release Instagram from any and all liability associated with the contest as a condition of their participation.
Posting any content related a PridePays contest on Instagram will constitute your acceptance of these terms and your agreement to release Instagram from any liability.
No other social media platform sponsors, endorses or participates in the administration of any PridePays contest. 
Contest administration and contact information
PridePays contests are administered by PridePays.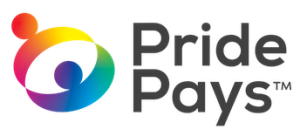 2450 33rd Ave W. Suite 110
Seattle, WA 98199 United States
info@PridePays.com
888-888-4128